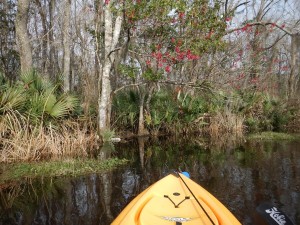 Spent a beautiful afternoon on the lower Mobile River Delta today.  The contrast  between winter hungover Cyprus trees draped in Spanish moss, early spring blooming flowers, and palm lined backwater creek banks framed a tranquil backdrop.  Quaint river boat homes welcome anglers into a time warp of earlier and more simple times.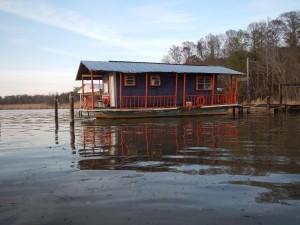 Enjoyed spending a few hours on the water with a friend, Stacey Martin, who has depth of experience on the backwaters of the Mobile River Delta.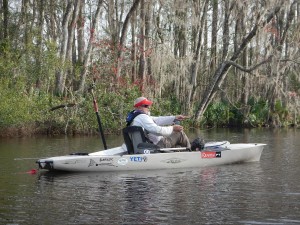 We caught a couple bass and spooked 3 alligators totaling 25ft in length from their early spring slumber.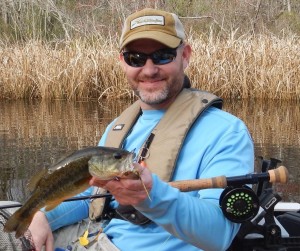 A great fly to use in early spring is a gurgler fly pattern, which will bring out the predatory instincts of bass that reside in backwater creeks within the lower Mobile River Delta.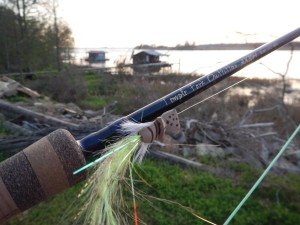 Copyright 2014 by icastinayak.com. All rights reserved