Let's face it, reducing the clutter of fishing rods, reels, flies, fly tying material, lines, leaders, endless number of tippet spools, maps, books, fishing clothes, and all those accessories for our watercraft can sometimes seem overwhelming.  It's time to get organized so to reduce the time it takes to get ready for a trip to the water!  I'm starting with my rods.  Under the Christmas tree this year I was pleased to find a turnstile rod organizer, and below you'll find how easy it is to put together and keep your rods ready to go.
I likely won't use this turnstile for the rods I may only take on a long trip, rather utilize the system for the rods I use the most here on my home waters so I can reduce preparation, and maximize time on the water.
Step 1:  Buy a turnstile at your local out of doors store.  Tools are minimal and the hardware for attachments are usually included.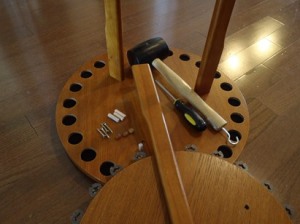 Step 2: Insert dowel into base and loose assemble leg.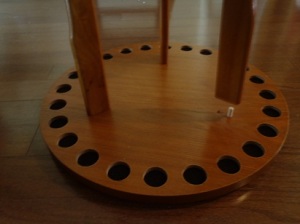 Step 3:  Screw in base with brass wood screws.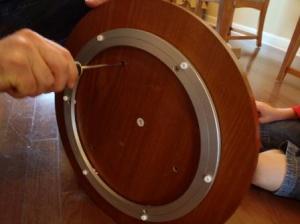 Step 4:  Insert dowels into upper legs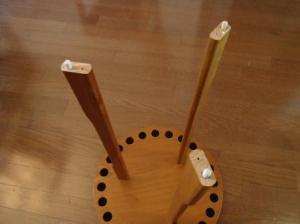 Step 5:  Assemble top onto legs over dowels to align screw holes.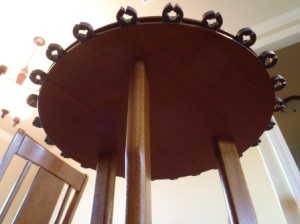 Step 6:  Fasten wood screws through top and into the legs.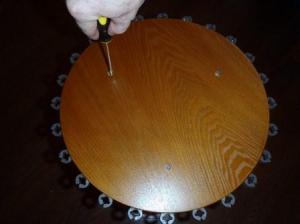 Step 7:  Tap the decorative dowels with a rubber mallet.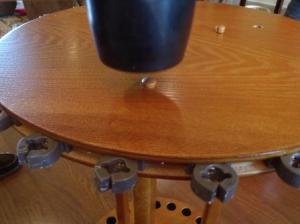 Step 8:  Find a bare corner and place the new turnstile that doubles as a designer piece of home decor!  I'm now ready to grab my TFO rod and a reel on my way to the water, and making progress at reducing time spent preparing for future trips.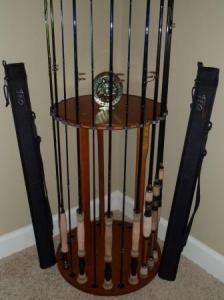 Copyright 2013 by icastinayak.com. All rights reserved